Clay County Teen Court, a branch of the Clay County Clerk of Court and Comptroller's Office, sent two teams (A & B) to this year's recent statewide mock trial competition held at Florida State University in Tallahassee.
Team A won the state competition, placing first out of fifteen teams! 
Additionally, our students were awarded the Tallahassee Spirit Award, which means they were the group selected by event competitors as having the highest level of professionalism and integrity. Numerous team members won individual Best Attorney and Best Witness awards, with one attorney even earning a perfect score.  Clay County Teen Court brought home five individual awards total. This year's involvement of Clay County Judge Steven B. Whittington may have been one key to the teams' success.  The judge presided over some of the teenagers' preparation for the competition, including a practice "scrimmage" where his real-world advice and guidance was appreciated. On behalf of Clerk of Court and Comptroller Tara S. Green, Teen Court Manager Michelle Taylor provided the following recognition and thanks, especially to Teen Court Supervisor and Mock Trial Team Coach Stacey Smith and to Mock Trial Team Head Coach, Kendra New, Esq.. Additional assistance was provided by community members Debbie Mueller and Audrea Stewart and from attorneys Geraldine Hartin, Seth Studer, Shelby Serig, Jim Thies, Nichole Delaware and Theresa Sanders.  Plus, members of the State Attorney's Office assisted: Jamie Cona and Angela Sheppard.
Teams A & B Group Photo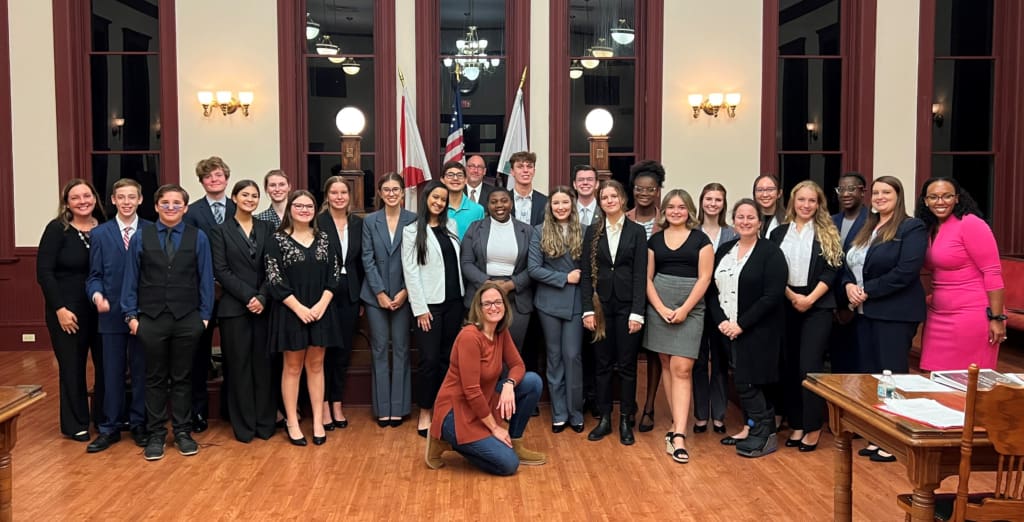 L – R back row:  Teen Court Coordinator Stacey Smith, Tripp Stewart, Phoenix Cumpstone, Gracen Osborne, Analise Stuart, Sofia Croft, Nicholas Santana, Judge Whittington, Tyler Mess, Dalton Reichenbach, C.J. Anderson, Ella Rose Gibson, Sarah Jensen, Dylan Southwick, Zoe Anderson, Head Coach Kendra New, Esq., Coach Theresa Sanders. L – R front row: Bradley Wells, Moriah Fleming, Haley Bolam, Victoria Beharry, Zion Bowen, Emma Pennington, Aniuta Kremsaliuk, Grace Owens, Coach Audrea Stewart, Coach Nichole Delaware (front/center).
State Champs! Team A Photo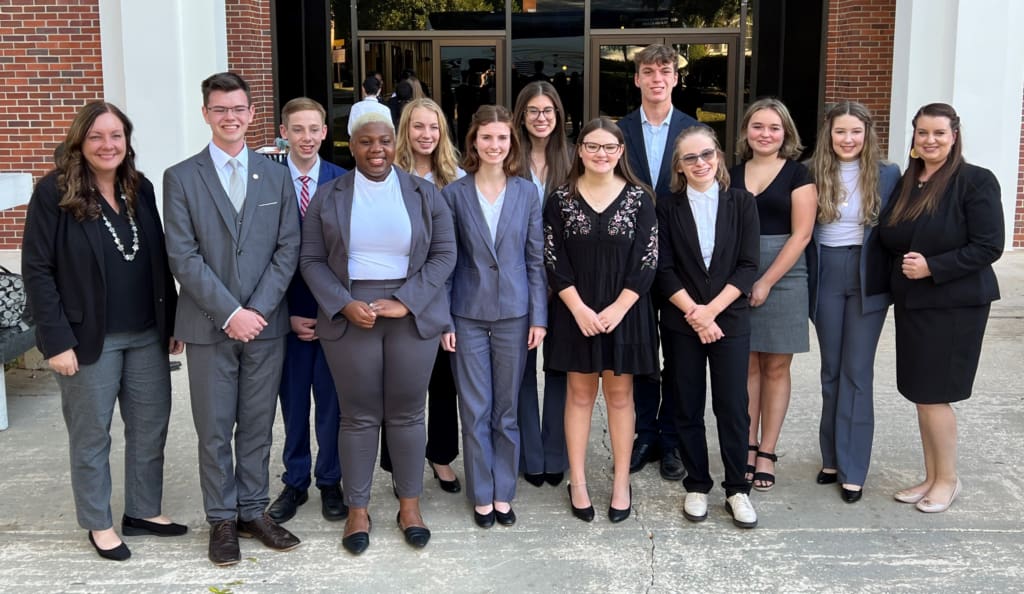 L- R: Teen Court Coordinator Stacey Smith, Dalton Reichenbach, Tripp Stewart, Zion Bowen, Dylan Southwick, Ella Rose Gibson, Sofia Croft, Haley Bolam, Tyler Mess, Ani Abrahamyan, Grace Owens, Emma Pennington, Head Coach Kendra New, Esq.. For additional information about Teen Court programs in Clay County, please visit the
Teen Court
section of this website. With this recent victory, the Clay County Teen Court program now has three (3) state competition mock trial within the last four years.  Congratulations to everyone involved in this achievement.