Speeding ticket, citation or traffic infraction — whatever you call it, there is an easy online method for payment provided here.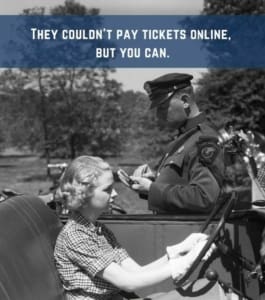 Pay a Traffic Ticket or Citation
Follow the link above. Once you enter your case/citation number in the box titled Search Criteria, you'll be able to make payment online, saving you a trip to our office. Other payment methods are detailed on this page as well.