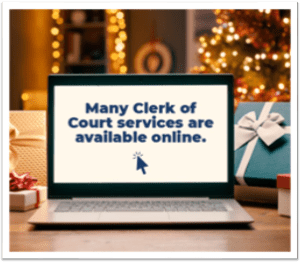 This enhanced, updated website (clayclerk.com) was launched on 02/24/2022.  Please refer to the full Announcement linked below for details and share with any colleagues who you know use our website regularly to request records, locate contacts, watch online proceedings, etc.
Clay County Clerk of Court and Comptroller Tara S. Green hopes you – our community – find the new design helpful, which includes updated photos, rebranded graphics, quick access buttons and reorganized menus. We appreciate the partnership our office formed with the staff of Kerigan Marketing Associates to complete this website project along with a new Branding Guide and photography.
New Website Launch Announcement Feb 2022
Thank you.
###