Music has always been a part of Clay County's soul. William Parmenter writes of hearing it coming in on the breeze from the church on the McIntosh Plantation at Orange Park. Wilson's Hall in Green Cove Springs hosted many traveling bands. And at the Magnolia Springs Hotel, the house band would come to life on the elaborate pergola each time a steamboat would bring newly arriving guests.
Here, we highlight some of Clay County's favorite bands, singers, and songwriters.  They are all near and dear to our hearts because of their music and their various ties to our area
Hank Garland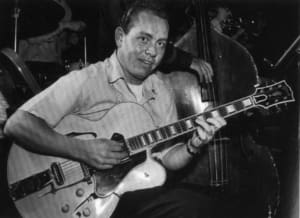 "Legendary country, rock and jazz guitarist Hank Garland, who performed with Elvis Presley, the Everly Brothers, Roy Orbison, Patsy Cline, Charlie Parker and many others, died at the age of 74." — AP. Hank was an Orange Park resident for twenty years, before his death in 2004. Released in 2008, "Crazy" was inspired by the life of Hank Garland, the legendary guitar player who emerged from Nashville in the 1950's.
Lynyrd Skynyrd: from Clay County and still here today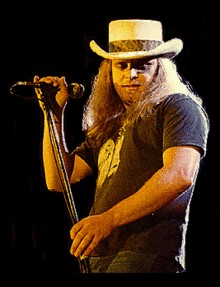 The "Hell House", a small cabin on the banks of Peters Creek, was the local spot for the creation of some of the bands greatest hits. Lynyrd Skynyrd had established themselves as one of the most successful rock bands of the '70s by the time they released Street Survivors in October 1977. The group's career would come to a tragic halt just three days later, on Oct. 20, 1977, when their twin engine plane went down in a swamp in Gillsburg, Miss., killing three of the band members, a tour manager and both pilots on impact. The group had put together a string of iconic hits including "Free Bird," "Gimme Three Steps," "Sweet Home Alabama" and "Gimme Back My Bullets" prior to the release of Street Survivors. Anticipation for the new album was so high that it went gold within days, and Lynyrd Skynyrd embarked on the most ambitious headlining tour of their career, traveling between concert dates in their own Convair CV-300. Van Zant Park, a large, beautiful park near Lake Asbury, was dedicated in their memory.
Lynyrd Skynyrd (Today)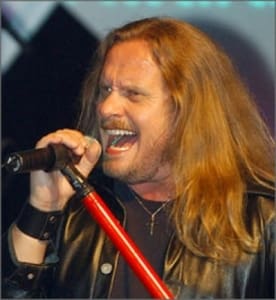 Check out lynyrdskynyrd.com Lynyrd Skynyrd's lead vocalist today is Johnny Van Zant, brother of Ronnie.
Molly Hatchet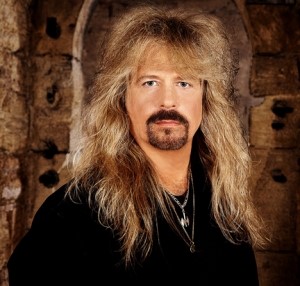 Bobby Ingram, lead and rhythm guitarist, lives in Lake Asbury. In June 2000, Bobby Ingram became the sole owner of the trade and service mark "Molly Hatchet," acquired from Pat Armstrong, the band's early manager. Official Website — and be prepared to turn the volume down . . . or up . . . before you go!
Olustee String Band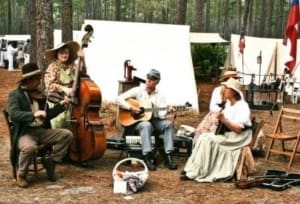 Ken Carey, a Clay County veteran of Vietnam, is a member of the Olustee String Band. You'll be truly lucky to catch this group performing live at some local venue, but you can always listen to their CD, available at the Archives for your listening enjoyment.
Red Jumpsuit Apparatus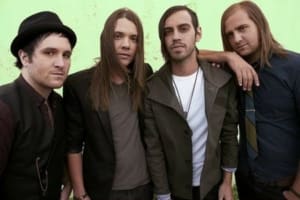 Originating in Middleburg, Florida, childhood friends Ronnie Winter and Duke Kitchens started the band while attending an AP music theory class in 2001. The Red Jumpsuit Apparatus was officially formed in 2003 after the addition of other members that were currently in other bands.
The Van Zants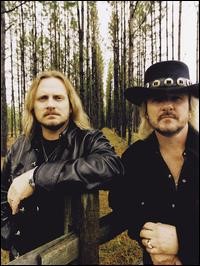 Johnny and Donnie have come together as brothers to create The Van Zants, a country group playing "My Kind of Country." Check them out at thevanzantz.com
Slim Whitman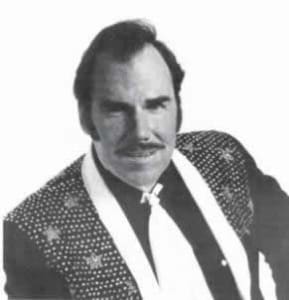 Like so many Clay Countians, Mr. Whitman served in the Navy. Afterward, Col. Tom Parker (of Elvis fame), got him a contract with RCA and he changed his name from Ottis to Slim. He earned his place at the Country Music Hall of Fame Walkway of Stars even before Hank Williams. His hits include "I'm Casting My Lasso Towards the Sky," "Love Song of the Waterfall," "Indian Love Call," "Secret Love," "Rose Marie," and many others. Slim lived at his Woodpecker Paradise estate in Clay County. Subsequent owners tore down the home but see the music video of the home and hear Slim sing. The book, "Mr. Songman," is available at the Archives. Slim passed away at Orange Park Medical Center on June 19, 2013. See his obituary here.
38 Special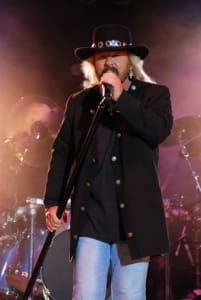 38 Special is a rock band that was formed by neighborhood friends Don Barnes and Donnie Van Zant in Jacksonville, Florida. Donnie Van Zant (Ronnie Van Zants brother) had been the lead guitarist and vocalists since the band formed in 1974. In 2012 a notice was posted on .38 Special's website saying Van Zant would not tour with the band due to health issues related to inner-ear nerve damage, although he would continue to write and record with the band. In 2013, after nearly a year of missing performances, it was confirmed that Donnie Van Zant had officially left 38 Special after 39 years, and was retiring from music. Check out their website at 38Special.com.