Sources of Black History at the Archives
Orange Park Normal School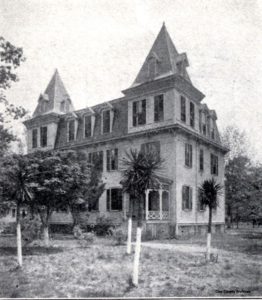 An integrated school prior to desegregation.
Arrest Warrant Paper: "The Hand School," by Faye Irwin.
Information was filed against one of the teachers at the Orange Park Normal School. These original documents are available in the Archives.
The Freedmen's Bureau at Magnolia
The Freedmen's bureau served as an orphanage for black children from all over the Jacksonville area. It was called an asylum, but served as an orphanage and hospital. Various extant records of the Freemen's Bureau are available in subject files at the Archives. A description of its activities is in Parade of Memories, pg 114.
The Goldmine of Names
The Goldmine of Names contains more than 50,000 entries which refer to the records of people in Clay County before about 1920. Volunteers are happy to help you with some custom searches if you are having difficulty.
Historical Papers
History of the First African Missionary Baptist Church by Vishi Garig
Dr. Schaefer's online history of Civil War Colored Infantry troops in Florida
Oral Histories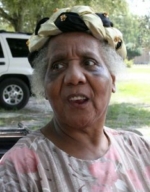 A Selection of Records available at the Archives
Historical Figures
Dr. Louise" LuLu" Cecilia Fleming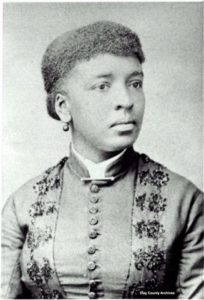 (1862-1899) was born to slave parents on Fleming Island in 1862. Her father was a mixed-race man named David Fleming. Lulu grew up on Hibernia Plantation before its white owners had to free her. She was baptized at the Bethel Baptist Institutional Church in Jacksonville at age 14, trained to become a teacher, taught in St. Augustine, attended Shaw University in North Carolina, and graduated as valedictorian.
In 1886, she became the first African American woman appointed as a foreign missionary and assigned to the Congo, Africa. Afterward, she returned to America and attended medical school at The Women's Medical College at Philadelphia, from which she graduated in 1895. Once again, she returned to Africa to work as the first female African-American doctor sent as a missionary to Africa. She served there only four years before contracting African sleeping sickness and dying back in Philadelphia.
Savage, Augusta Fells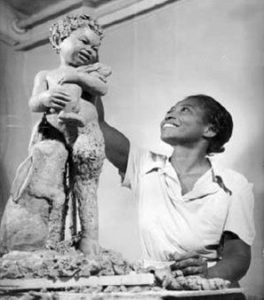 Augusta Savage was determined since childhood to become a sculptor. She was born in Green Cove Springs, Florida to a father who worked in the local brickyard and a mother who was a laundress. She used local clay to create her first works of art. Augusta Savage moved to New York City in the early 1920s to study at Cooper Union's School of Art. She quickly became one of the most influential artists in the Harlem Renaissance. She sculpted the likenesses of many other African-American leaders, including Marcus Garvey and. scholar W. E. B. Du Bois.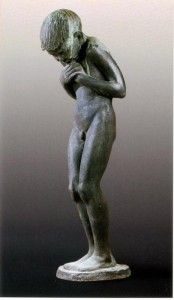 In 1924 Savage sculpted a plaster bust of her nephew and called the piece Gamin (French for "street urchin"). It won Savage a Julius Rosenwald Fellowship and a year's study in Paris. She had been previously denied an opportunity to study abroad because of her skin color.
She returned to Harlem and began teaching aspiring artists. In 1932 she established the Savage Studio of Arts and Crafts, an arts-education center for adults. She later became the first director of Harlem's Community Arts Center (a WPA project). In 1939, Savage was commissioned to create a sculpture for the New York World's Fair. "The Harp" was inspired by James Weldon Johnson's 1900 song, "Lift Every Voice and Sing." Savage knew Johnson from her short stay in Jacksonville, Florida, on the way to New York.
Hurston, Zora Neil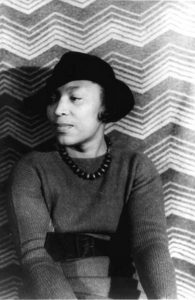 Writer
Vanessa Williams narrated her life story, which is available in the Archives.
Richard Norman and Norman Studios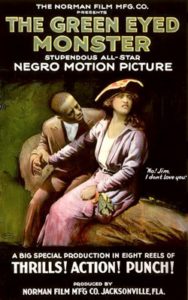 Richard Norman (1891-1960) was born in Middleburg and went on to found "Norman Studios." He had an early understanding that there was a niche market for films starring black actors and for black audiences.  His Norman Studios, in Jacksonville, was among the first silent film producers.
St. Lukes Church
First African Baptist Church
First African Missionary Baptist Church
St Mark Missionary Baptist Church
St. James African Methodist Episcopal
Mt Pleasant Missionary Baptist Church
Mt Olive Baptist Church
Mount Zion AME
Orange Park Negro Elementary School- The Orange Park Negro Elementary School (also known as the TC Miller Park and Community Center) is a historic school in Orange Park, Florida. It is located at 440 McIntosh Avenue. On July 15, 1998, it was added to the U.S. National Register of Historic Places.
Mt. Olive Cemetery
Forman-Fowler Cemetery
Six Black Masters of American Art, which details the life of Augusta Savage, including her time in Paris.
African American Heritage of Florida, by David Colburn and Jane Landers
African American Historic Places, by Beth L. Savage
African American Lives, by Gates, Jr. & Evelyn Higginbotham
African American Sites in Florida, by Kevin M. McCarthy
Anna Madgigine Jai Kingsley, by Daniel L. Shafer
Army Life in a Black Regiment& Other Writings by Thomas Wentworth Higginson
Augusta Savage, a binder
Black Society in Spanish Florida, by Jane Landers
Every Tongue Got to Confess, by Zora Neale Hurston
Family Records of the African American Pioneers of Tampa and Hillsborough County, by Canter Brown & Barbara Gray Brown
Harlem Renaissance, Art of Black America
If It Takes All Summer, MLK, by Dan R. Warren
Kingsley Plantation
New Negro Artists in Paris, by Leniger-Miller
Our Kind of People, Black Upper Class, by Lawrence Otis Graham
Slave Narratives 1936 – 1938 Florida
Slavery in Florida, by Larry Eugene Rivers
Two Months in St. Augustine, 1964
Women and Sisters: Antislavery Feminists in American Culture. By. Jean Fagan Yellin